Total Operation Center
HANSHIN Motors provides service to maintain optimized driving condition of HANSHIN product.
TOC(Total Operation Center)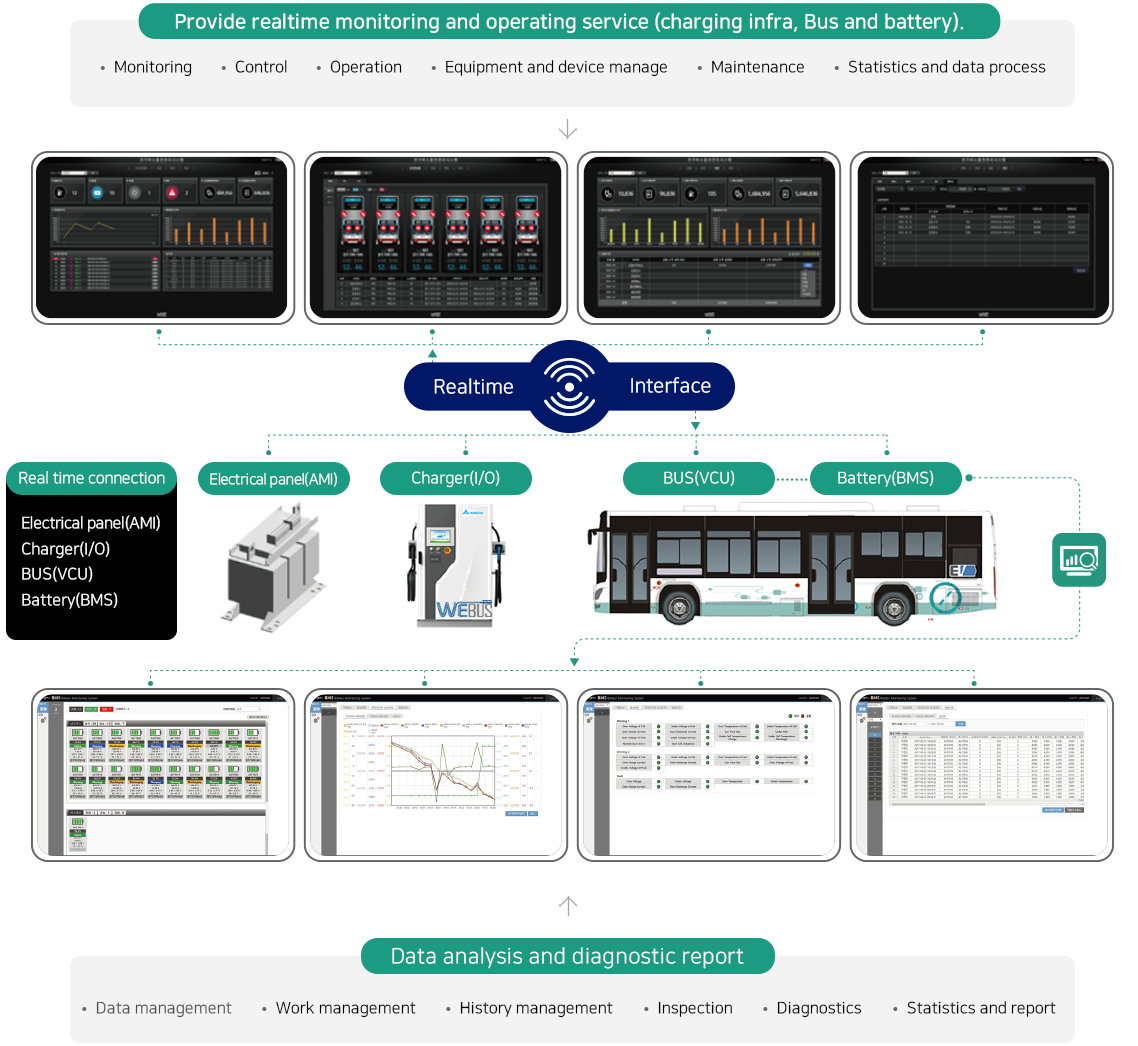 TOC System Definition
Battery status is monitored through ALL CAN system which integrates informations from VCU, BMS, instrument and other component and ALL CAN system connected to total operation center (TOC) via mobile communication device.
Vehicle status can be predicted and vehicle error or defect can be managed with remote diagnostic system for stable operation and easy maintenance through the collected and analyzed huge informations including vehicle status, battery status, available driving distance, tire pressure, discharging characteristic, driving pattern. Also optimized values on each operating route can control vehicle for maximizing energy consumption efficiency through analyzing driving and discharging patterns.